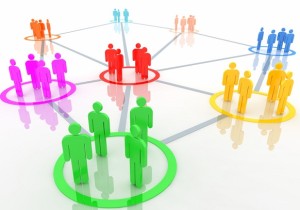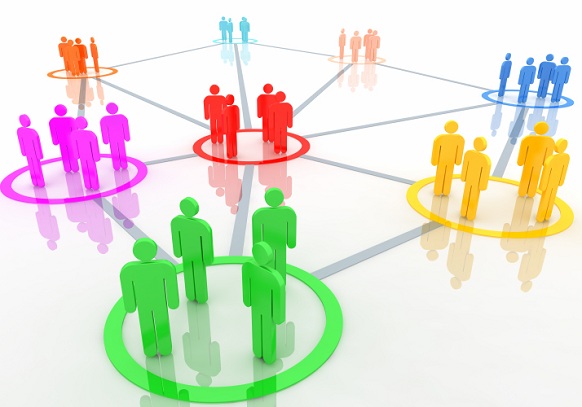 I recently read an article by Dana Blankenhorn entitled "The Internet of Things Needs a Channel". Dana's article was exclusively focused on the consumer market but his theory is sound. Whenever a new technology enters the market the early adopters can expect to feel a little pain. With consumer IoT this pain will primarily be related to configuring devices from multiple manufacturers to operate on your home automation platform of choice. The individuals best suited to figure this stuff out are tech enthusiast who will combine their skills with a good bit of patience to be the first on the block who that can control their lights from an iPhone.
In the late 1990's consumer adoption of the PC really started to take off. At the time there were a combination of small businesses and stores like CompUSA where you could buy what you needed, take classes, and purchase technical support services to learn how to install things like modems and device drivers. Best Buy offers something similar with Geek Squad but unfortunately they may not be around much longer. Apple does a great job at this as long as you buy into the Apple ecosystem. With the popularity of the iPhone and overall ease of use of their iPads, iMac, and Macbooks, I fully expect Apple to win the battle for the consumer IoT market.
The other side of the IoT coin is the enterprise market.  Fortunately the enterprise channel is well established and always looking for new ways to deliver value to their customers. From small vertically aligned resellers to large systems integrators who serve broad markets like manufacturing, healthcare, and aerospace and defense, chances are a potential partner is directly in the path between you and your first enterprise customer.
Breaking Down the Enterprise Sales Channel
The amount of time and effort you spend recruiting channel partners will be highly dependent on your ability to understanding their business and articulate where your technology fits in their solution portfolio.  You also need to make sure you understanding the role they play in the sales process to determine how you should prioritize your partner recruiting efforts.
Channel partners fall into three primary categories:
Value Added Resellers (VAR's) – These organizations typically combine hardware and packaged software (e.g. Quickbooks) from one or more manufacturers and primarily sell to end users. These companies may also offer technical services that are limited to hardware installation and software configuration.  In most cases they are dealing with commodity products with slim margins and they are not considered strategic in enterprise accounts.
Solution Providers – These companies tend to specialize in one or more industry verticals and combine hardware, software, and services to deliver a complete solution for their customer. Examples include companies that provide asset management solutions for the healthcare industry or work-in-process (WIP) solutions for industrial manufacturing. These organizations are considered strategic but in larger enterprise accounts they often play a secondary role to systems integrators.
Systems Integrators (SI's) – These organizations are the most strategic partners for their enterprise customers. They combine industry expertise and technical resources and often manage the core of their customers enterprise systems. They maintain legacy systems and integrate new technologies and solutions that extend the value of the systems that run their customers business.  SI's primarily generate revenue through consulting and professional services.  They are often part of the selection process of new technology products and/or solutions and manage sub-contractor relationships. While they may identify specific hardware/software platforms to support a customer initiative they would prefer customers buy from manufacturers or Value Added Resellers.
Depending on where your products fit in the industry you may need to consider more than one path to market. Manufacturers of small sensors or beacons would sell primarily to VAR's and solutions providers. Higher level hardware providers may sell through Solution Providers but will also spend time influencing Systems Integrators to make sure their offerings are specified as part of an enterprise solution. Cloud companies may sell through solution providers or partner with systems integrators to deliver cloud services to one or more of the SI's customers.
It is critically important that you are establishing the right channel.  Channels sales follows the 80/20 rule so its important to focus resources on the channel partners in the best position to drive revenue. Pay attention to their current partners and research joint success stories.  If a solution provider has established relationships with several large systems integrators that is a very good sign.  A Value Added Reseller who is selling a lot of complimentary products (e.g. networking equipment) may also be a good channel partner.  It is better to have a smaller number of high quality partners than a large number of resellers who require a lot of hand holding.
Channel Conflict and Co-Opetition
Channel conflict occurs when companies are "partnering" on an opportunity when at some point one of those partners either circumvents the channel or brings in a competitor to the original partner.
If your company has decided on a channels based sales strategy it should become part of the DNA of your organization.  Situations may occur when a customer decides they would prefer to work directly with a manufacturer rather than a reseller. When these things occur speak with your partner and collectively determine how best to move forward and support the customer.  Maintaining channel integrity is critical and any hint of potential conflict should be avoided.  In many ways the channel is your lifeline and should be treated as such.
Co-opetion occurs when two organizations may cooperate in certain customer engagements while competing in others.  There may be times where one of your competitors introduced your partner into an opportunity.  At other times multiple partners may receive a request for proposal (RFP) from the same end-user customer.  There may be times when the winning partner brings in the loosing partner as a sub-contractor.  What important is that everyone is completely transparent so potential damage to the relationships can be avoided.
Making The Channel Work for You
An important point that is often left out of discussions about sales channels is how partners can help determine how your technology evolves.  They have deep insight into the market and can help you identify unmet needs in the market that your product may be able to uniquely address.  If they feel like they have contributed to your product direction then they are bought in and your technology will become an integral part of their solutions.
When it comes right down to it the only thing that matters is that you generate revenue.  Enterprise buyers make safe buying decisions and invest in technology through established vendors.  It is your responsibility to make sure these vendors know who you are how they and their customers will benefit by including your products into their solution portfolio.  Make sure you put the proper legal agreements in place and establish rules of engagement.  Good fences make good neighbors and getting things in writing can help reduce the potential for conflict as the market evolves.
Establishing a network of respected channel partners that can bring your technology into their customer accounts is a great way for a startup to gain traction.  It will take a great deal of time and energy but in time it will be well worth the investment.